Title: Six of Crows 
Author: Leigh Bardugo
Publication Date: September 29, 2015
Genre: Fantasy
Rating:
---
Ketterdam: a bustling hub of international trade where anything can be had for the right price–and no one knows that better than criminal prodigy Kaz Brekker. Kaz is offered a chance at a deadly heist that could make him rich beyond his wildest dreams. But he can't pull it off alone… A convict with a thirst for revenge, a sharpshooter who can't walk away from a wager, a runaway with a privileged past, a spy known as the Wraith, a Heartrender using her magic to survive the slums, a thief with a gift for unlikely escapes.

Six dangerous outcasts. One impossible heist. Kaz's crew is the only thing that might stand between the world and destruction—if they don't kill each other first.
---
WOW.
Wow wow wow wow wow. 
I finished this book approximately five minutes ago and my brain is still reeling, trying to figure out how someone can put words together in such a magical, unique way.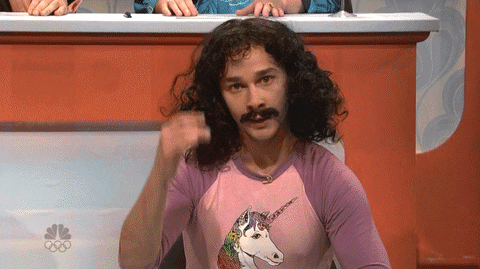 This is my first dive into the Grishaverse and I loved every. single. second. Every single word lived up to the hype and then some and I've been beating myself up from the moment I finished the first chapter for not reading Six of Crows sooner. On the other hand I'm beyond glad that I don't have to wait for Crooked Kingdom to come out and can start it as soon as I want!
The world building in this book is phenomenal – like, rivals Harry Potter phenomenal. I haven't read the Grisha trilogy that started the world, but I wasn't lost reading Six of Crows in the slightest. Everything was so vivid. The countries were distinct and incredibly well defined, even though I couldn't point a single moment out in the book where Bardugo blatantly describes a nation. She does it sneakily, the way the best writers can, and all off a sudden you feel like you live in the Barrel or have walked in the Ice Court or been a soldier in Ravka. There's just enough real world influence in the foundation of the countries Bardugo created to make them feel completely believable.
And the characters. Oh my gosh, the characters. Like the nations that are so completely distinct, each of the six marauders thrown together are entirely their own. Each filled with a different fire, fighting for a different reason, hailing from a different place, but all so likable despite their damnable qualities and shady pasts you start to wonder if your moral compass is as wonky as theirs. I loved reading from all of the different perspectives and wasn't bored in the slightest by any of them, which is a big plus when a writer uses multiple perspectives.
The story line itself was out of this world. I'm always amazed that authors of thrillers and mysteries are able to get an aerial view of something like a completely impossible heist that's never been done before, and then find a way to have the characters view it. That alone is magical to me, never mind the actual fantastical elements that Bardugo masterfully wound into the world. I can only imagine the hours upon hours she spent pacing in front of a white board, moving all the puzzle pieces around.
The Grishaverse is officially my favorite magical universe behind the Harry Potter series, although it's a close, close second. This is the type of 5 star rating that makes me look back at all the other books I've given 5 stars too and shake my head. I can't wait to read Crooked Kingdom and Grisha trilogy!