I wasn't able to read very much in 2018, but all of my reads were amazing! A good chunk of my reads were five stars. To save on space, I've only listed the first book in any series I read this year. Without further ado and in no particular order, here are my favorite reads of 2018!
Daughter of the Pirate King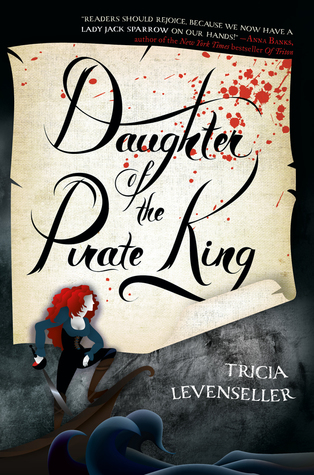 There will be plenty of time for me to beat him soundly once I've gotten what I came for.

Sent on a mission to retrieve an ancient hidden map—the key to a legendary treasure trove—seventeen-year-old pirate captain Alosa deliberately allows herself to be captured by her enemies, giving her the perfect opportunity to search their ship.

More than a match for the ruthless pirate crew, Alosa has only one thing standing between her and the map: her captor, the unexpectedly clever and unfairly attractive first mate, Riden. But not to worry, for Alosa has a few tricks up her sleeve, and no lone pirate can stop the Daughter of the Pirate King.
---
War
In his breakout bestseller, The Perfect Storm, Sebastian Junger created "a wild ride that brilliantly captures the awesome power of the raging sea and the often futile attempts of humans to withstand it" (Los Angeles Times Book Review). Now, Junger turns his brilliant and empathetic eye to the reality of combat–the fear, the honor, and the trust among men in an extreme situation whose survival depends on their absolute commitment to one another. His on-the-ground account follows a single platoon through a 15-month tour of duty in the most dangerous outpost in Afghanistan's Korengal Valley. Through the experiences of these young men at war, he shows what it means to fight, to serve, and to face down mortal danger on a daily basis.
---
A Discovery of Witches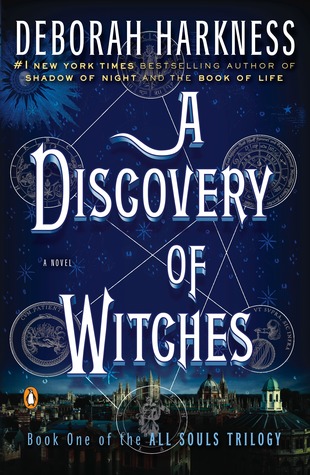 Deep in the stacks of Oxford's Bodleian Library, young scholar Diana Bishop unwittingly calls up a bewitched alchemical manuscript in the course of her research. Descended from an old and distinguished line of witches, Diana wants nothing to do with sorcery; so after a furtive glance and a few notes, she banishes the book to the stacks. But her discovery sets a fantastical underworld stirring, and a horde of daemons, witches, and vampires soon descends upon the library. Diana has stumbled upon a coveted treasure lost for centuries-and she is the only creature who can break its spell.
---
A Holiday by Gaslight
A Courtship of Convenience

Sophie Appersett is quite willing to marry outside of her class to ensure the survival of her family. But the darkly handsome Mr. Edward Sharpe is no run-of-the-mill London merchant. He's grim and silent. A man of little emotion—or perhaps no emotion at all. After two months of courtship, she's ready to put an end to things.

A Last Chance for Love

But severing ties with her taciturn suitor isn't as straightforward as Sophie envisioned. Her parents are outraged. And then there's Charles Darwin, Prince Albert, and that dratted gaslight. What's a girl to do except invite Mr. Sharpe to Appersett House for Christmas and give him one last chance to win her? Only this time there'll be no false formality. This time they'll get to know each other for who they really are.
---
Six of Crows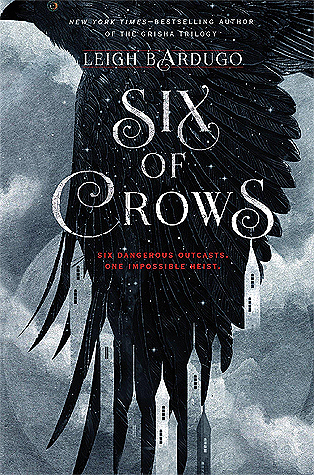 Ketterdam: a bustling hub of international trade where anything can be had for the right price–and no one knows that better than criminal prodigy Kaz Brekker. Kaz is offered a chance at a deadly heist that could make him rich beyond his wildest dreams. But he can't pull it off alone… A convict with a thirst for revenge, a sharpshooter who can't walk away from a wager,
a runaway with a privileged past, a spy known as the Wraith, a Heartrender using her magic to survive the slums,
a thief with a gift for unlikely escapes.

Six dangerous outcasts. One impossible heist. Kaz's crew is the only thing that might stand between the world and destruction—if they don't kill each other first.
---
Caroline: Little House, Revisited
In this novel authorized by the Little House Heritage Trust, Sarah Miller vividly recreates the beauty, hardship, and joys of the frontier in a dazzling work of historical fiction, a captivating story that illuminates one courageous, resilient, and loving pioneer woman as never before—Caroline Ingalls, "Ma" in Laura Ingalls Wilder's beloved Little House books.

In the frigid days of February, 1870, Caroline Ingalls and her family leave the familiar comforts of the Big Woods of Wisconsin and the warm bosom of her family, for a new life in Kansas Indian Territory. Packing what they can carry in their wagon, Caroline, her husband Charles, and their little girls, Mary and Laura, head west to settle in a beautiful, unpredictable land full of promise and peril.

The pioneer life is a hard one, especially for a pregnant woman with no friends or kin to turn to for comfort or help. The burden of work must be shouldered alone, sickness tended without the aid of doctors, and babies birthed without the accustomed hands of mothers or sisters. But Caroline's new world is also full of tender joys. In adapting to this strange new place and transforming a rough log house built by Charles' hands into a home, Caroline must draw on untapped wells of strength she does not know she possesses.

For more than eighty years, generations of readers have been enchanted by the adventures of the American frontier's most famous child, Laura Ingalls Wilder, in the Little House books. Now, that familiar story is retold in this captivating tale of family, fidelity, hardship, love, and survival that vividly reimagines our past.
---
Call the Midwife
Call the Midwife' is a most extraordinary book and should be required reading of all students of midwifery, nursing, sociology and modern history. It tells of the experiences of a young trainee midwife in the East End of London in the 1950's and is a graphic portrayal of the quite appalling conditions that the East Enders endured.
What were your favorite books of 2018?