Today's Top Ten Tuesday is all about books we love that don't have many ratings on Goodreads. Turns out, I read a lot of obscure books. Like, a lot a lot. Here are my favs and a few reasons why I love them! 
---
A Holiday by Gaslight by Mimi Matthews
Ratings: 844
If you were here around Christmas time, then you know I ADORE this book. The cover is gorgeous (and it's full of things that matter in the story, isn't that such a novelty?), and the book is short and sweet. It's the perfect pre-Christmas read.
Read my full review!
---
The Vintner's Daughter by Kristen Harnisch
Ratings: 645
When I picked up The Vintner's Daughter I didn't have super high hopes. I'm not a wine drinker, I'm not super into French or California culture…. none of that mattered. This book sucked me in and refused to let me go until I finished. By the end of it you would have thought I owned my own vineyard, I was so into the wine making process. The characters were great, and the sequel – The California Wife – was an awesome read too.
---
 
A Woman of War by Mandy Robotham
Ratings: 498
If I was writing this list just a few months from now, A Woman of War wouldn't be on it. There's absolutely no way that this book would have less than 2,000 likes by then. Although it's technically alternate history, it's so hard to remember this book is fiction when you're reading it. The characters are so real and the 'alternate history' bit… let's just say there's a really, really good chance it could have happened.
Read my full review!
---
Staircase to the Moon by Elizabeth Haran
Ratings: 137
I honestly don't understand how this book only has 137 ratings! I read this way back in the beginning of 2016 and while I can't remember the exact plot of this book, I remember falling in love with the setting and the characters. When I went hunting for the cover on Goodreads I saw that Elizabeth Haran has 3 more books out (WWII and WWI related! Hello, is she writing just for me?). I can't wait to read them!
---
Far More Terrible for Women 
Ratings: 161
I get why this book doesn't have very many ratings. It's a collection of oral histories, so how do you put a star rating on someone's recollection of life? BUT, even though it's barely been rated, it's a fantastic book. This collection takes you through some of the most compelling oral histories of former female slaves, but there are other books that focus on individual states. 
---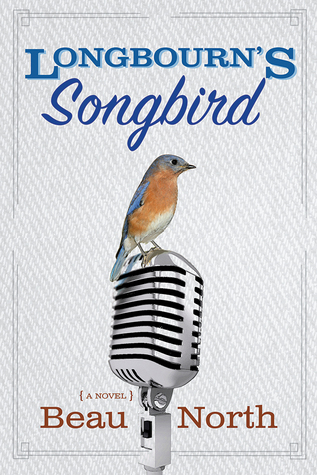 Longbourn's Songbird by Beau North
Ratings: 187 
I will sing (get it?) the praises of this book until I die. It was SO. GOOD. and it's basically a sin that I'm admitting I read it because – wait for it – this is a Pride and Prejudice retelling and I STILL haven't read Pride and Prejudice. I know. Honestly, I don't even care because this book was just that good. 
---
Jenny of the Tetons by Kristiana Gregory
Ratings: 267
I read this in 2013 (!) and I remember closing the book and having that mush-brain feeling you get after you've finished a book that rocked your world. Kristiana Gregory is a well known name in children's historical fiction – she wrote quite a few Dear America books. I'm looking forward to rereading this book soon and seeing if I still feel the same about it.
---

A Heart's Disguise by Colleen Coble
Ratings: 526
A Heart's Disguise is one of six novella's in their own little series, all six of which were rated less than 2,000 times. I think this is the book that surprised me the most because Colleen Coble is such a huge name and these stories were so darn fun! I picked them all up on Book Outlet super cheap and would read an entire book in one sitting. They deserve more love!