When you zoom out and look at the bigger picture, books and writing are only a small part of my life. I thought it would be neat to share some of the non-bookish things I'm loving every couple of months so you could get to know me a little better (and let's be real, so I can talk about some things I normally wouldn't get the chance to).
Game of Thrones
I've been avoiding Game of Thrones spoilers for YEARS now with a nearly perfect success rate. I've been heckled relentlessly to finally binge it so I can watch the final season live with my cousin this April and I'm loving it so far. Now if only I could find the motivation to read the other four books in the series….
Friends
I like to watch a quick show or YouTube while I eat lunch, and this month I finally put my foot down and stopped letting myself rewatch The Office. I'd caught an episode of Friends here and there as a kid and more of less know the story line, but it's still such a fun show.
They Shall Not Grow Old
I treated myself to a trip to the theater to see They Shall Not Grow Old and I'm so. glad. I did. Basically, Peter Jackson (who was also the director of the Lord of the Rings trilogy) took WWI footage and remastered it. He slowed the footage down, repaired it as well as it could be, colored it, and even had forensic lip readers come in and figure out exactly what the people on film were saying so they could do voice overs. There weren't any historians cutting in and ruining the flow of the film. Instead, oral histories of actual WWI soldiers played over the silent pieces of footage to give context. It really brought WWI to life.
These are the three songs I've been listening to nonstop
Highway 55
Highway 55 is a small restaurant chain that's designed to look like a classic 1950's diner. It's one of my favorite restaurants but the closest one is about 30 minutes away. Anytime I'm travelling and happen to see one I stop and grab a burger and cheese fries. Luckily for me that's happened quite a few times recently!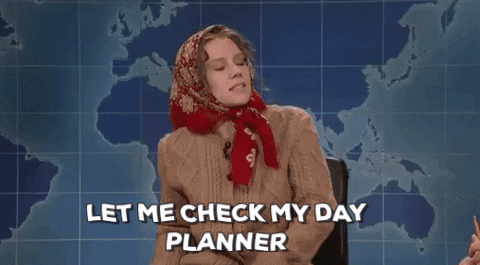 Planners

Between school (I'm officially 2 classes away from my master's! Woooooo!), writing, and running this website, planners have become my best friend. Although I have to admit, I only use my website planner religiously. I couldn't live without it!
---
Do we have any of the same favorites?