This topic is trickier than it first appears. As soon as I saw it a list of my favorite characters ran through my head, but once I contemplated a little deeper, I realized most of them had a tragic backstory or some impossible situation to overcome – that's what makes a book interesting, after all. So would I really want to switch places with them?
For the most part, the answer was still yes! I listed a few things that I would change for each character, so if you don't want to be spoiled just skip ahead to the next one!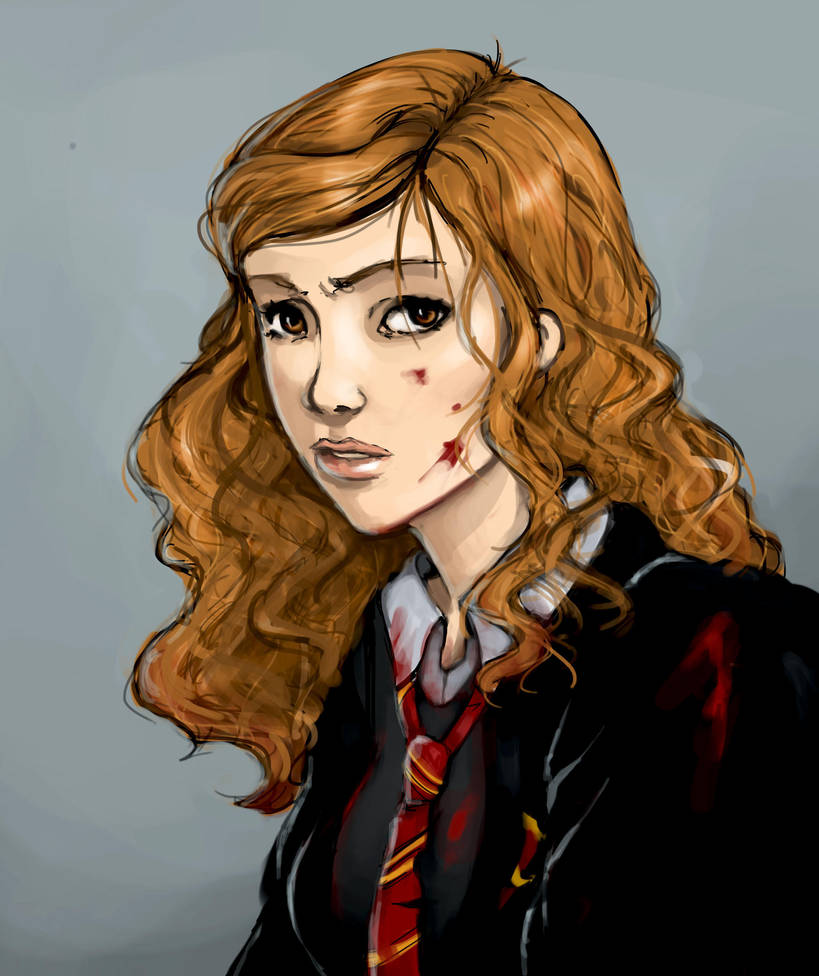 Hermione Granger
Is anyone here surprised? Hermione's probably going to make a lot of lists, and for good reason. She's whip smart, loyal, and her life is never boring thanks to Harry and especially Ron.
What would I change?
Hermione had some major setbacks. I wouldn't want to polyjuice myself into a cat or be petrified by a basilisk, and I definitely wouldn't want to have to make my parents forget me forever.



---
Arial Rochester
Ari is by far my favorite character from the Slow Burn series. Her powers are the strongest and she's the least meek of the Devereaux women. She's determined, brave, and resilient. Her love interest would only sweeten the deal!
What would I change?
Ari has a lot of near death experiences. Like…. a lot, a lot. I'd want to skip all of those, plus the migraines that come from using her power.
---
 
Jo March
Jo always seemed like the March sister that had the most fun (not counting Amy's tour of Europe, of course). I feel like she's a kindred spirit between her writing and irreverence for traditional roles.
What would I change?
I. Would. Marry. Laurie. I can't express to you how much it bothers me that they didn't end up together. 
---
Bella Swan
It was hard to pick just one of the women from the Twilight series, but ultimately I think Bella would be the most fun to switch with. She kinda gets her cake and eats it, too. 
What would I change?
I'd like to think that I'd be a little less awkward and, most importantly, a WHOLE lot more careful about paper cuts.
---
 
Laura Ingalls Wilder
Okay, so I cheated a teensy bit on my last two picks since they were actually real people. Laura Ingalls Wilder is one of my favorite people of all time and I wouldn't be able to resist the opportunity to switch places with her.
What would I change?
In The Long Winter Laura recalls the winter that her family nearly starved during one of the worst seasons the Dakota's had ever seen. I'd be perfectly content to skip that year of her life!
---
Queen Victoria
I mean, this really needs no explanation. Queen Victoria was one of the most influential people to ever live, and a sound politician to boot. I really enjoyed reading about her ascendancy in Victoria by Daisy Goodwin (and the TV show Victoria based on the book).
What would I change? 
Less children! Queen Victoria and Prince Albert had nine children all together even though she hated being pregnant and thought infants were ugly.
 
---
Did we want to switch places with any of the same characters?