Usually when I'm figuring up a list for a blog post, I try to limit myself to one mention per book. That all went out the window this week, friends. There was just no way. I did limit myself to mostly fictional places though, so, you know, I could sit here and get sad about how I'll never actually be able to go to any of them.
---
Hogwarts
Let's just get this one out of the way. We all want to go to Hogwarts, and we always will.
---
Hogsmeade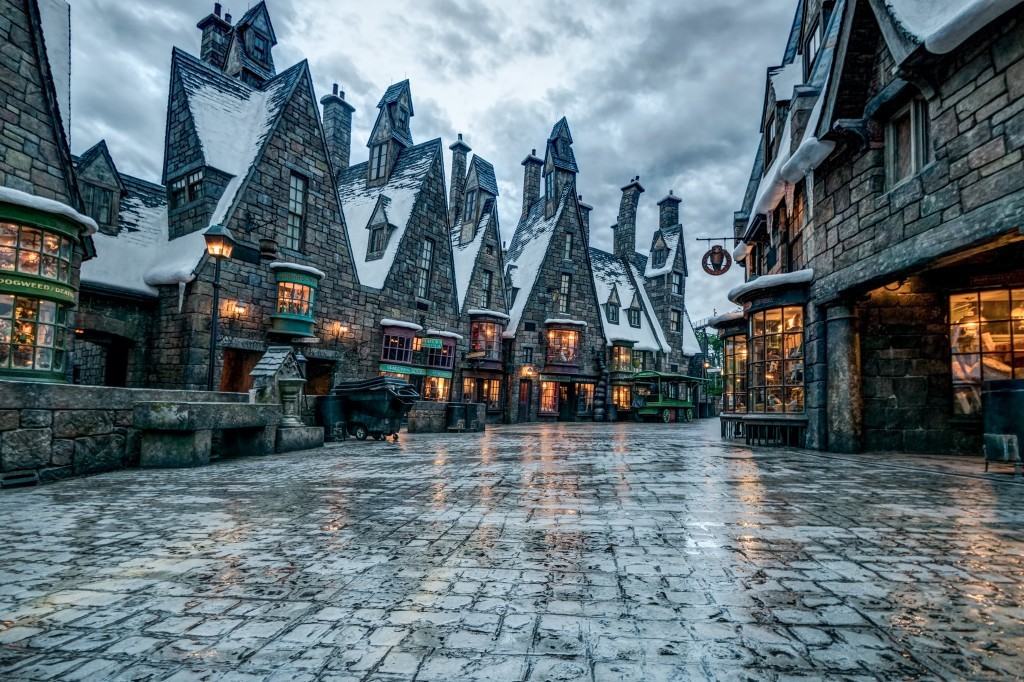 Another semi-obvious choice, but I can't help it. Hogsmeade always seemed so fun in the books. It was a place where the gang could at least halfway relax for five minutes and I bet it was the coziest place in the world in winter.
---
The Seven Kingdoms
So, I read the first book in the Song of Ice and Fire series a while ago and I'm currently working through the TV show. All of the lands in the Game of Thrones world are so vivid and subtly unique, I'd want to visit them all!
---
Ketterdam
I'm a newbie to the Grisha Universe – I just finished Six of Crows and I'm reading Crooked Kingdom now. Ketterdam seems like a fun place to visit if you don't mind getting your hands dirty.
---
Camp Half Blood
If I was allowed into Camp Half Blood, then I'd be a demigod. Enough said.
---
Boonsboro
When I read the Inn Boonsboro trilogy I figured Nora Roberts had invented the little town of Boonsboro, Maryland for the backdrop of her story. Turns out, not only is Boonsboro real, so are most of the places in the story – and she owns at least two of them.
Do we want to visit any of the same places?